Alice Springs - Western Australia - Alice Springs - Mildura
Trip Leader:  Uwe
Participants:  Roger, Peter
Firstly let me say what two great blokes Uwe and Roger were to go away with, and that Uwe had everything well-planned and organised.
Combined, the three of us travelled just under 50,000 kilometres Melbourne to Melbourne, and bought 7,400 litres of fuel at an average of $1.75 to $1.80 per litre.

I was the only one to have a puncture, and that was in the main street of Coober Pedy. Roger had to buy two rear tyres in Geraldton as his existing ones had developed bulges on the inside. At one stage I had travelled 804km when I ran out of fuel just 3km from the service station, and had to be towed in by Roger.
On the first night of the official trip at Palm Valley, Roger left his boots, socks and thongs outside his car. The next morning, there was one boot and one thong left. We found the boot, but the thong and socks were never to be seen again. I hope the dingo enjoyed its evening meal.
We saw lots of dingos between Alice Springs and Geraldton, along with one camel. We camped in barbed wire enclosed compounds, so as not to interfere with our indigenous brothers. On the Great Central Road we also counted 98 stripped or burnt-out vehicles in a 100km strip.
In the west, we stayed in caravan parks, cattle stations, bush camps and national parks.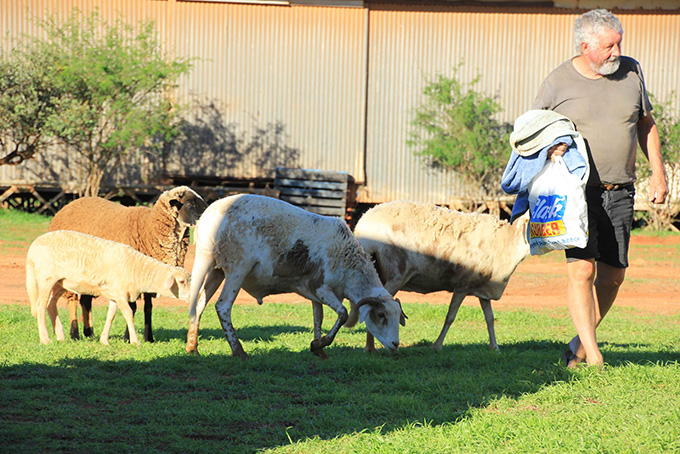 We enjoyed the west coast of Western Australia with lovely beaches, rugged coastlines and lots of World War Two defence history. At Ningaloo Reef we saw where the turtles lay their eggs on the beach, and saw the dolphins at Monkey Mia.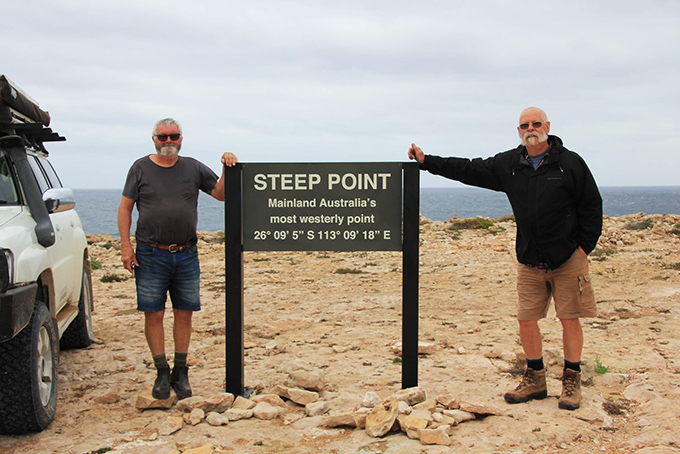 We then travelled inland to the mining towns of Rio Tinto, Newman and Tom Price, and then on to Marble Bar. At Tom Price, we drove up Nameless Hill, the highest point with vehicular access in Western Australia. It was the only time we used low range and the views were fabulous.
We saw many iron ore trains well over two kilometres long, and had to do an induction at Pannawonica library to travel on the Rio Tinto rail access roads.
Then on to Broome where we stayed in the Cable Beach Caravan Park, and one of us was tough enough (to brave the crocodiles and sharks) and have two swims in the Indian Ocean.
At one stage we left Australia - not too sure when - to visit Hutt River Province and met 94 year old Prince Leonard and one of his sons. A very clever and worldly man, if not a bit eccentric. He has a great collection of many objects, and signed letters from royalty and heads of parliament. He even has a 150mm length of the cable that holds up the Golden Gate Bridge. He has very bad emphysema, possibly caused by his ownership of copper mines in his younger years.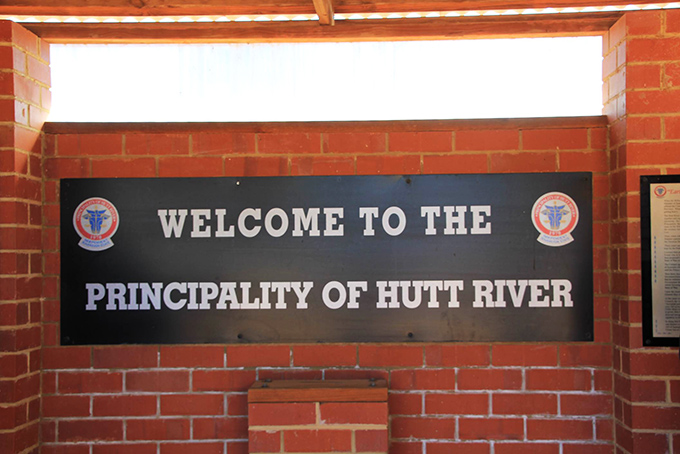 We travelled through every state and territory in mainland Australia. We saw many national parks (the second largest in WA was 600,000 acres) and viewed many gorges over 100 metres deep. We mainly saw them from the top - too old to venture down into them!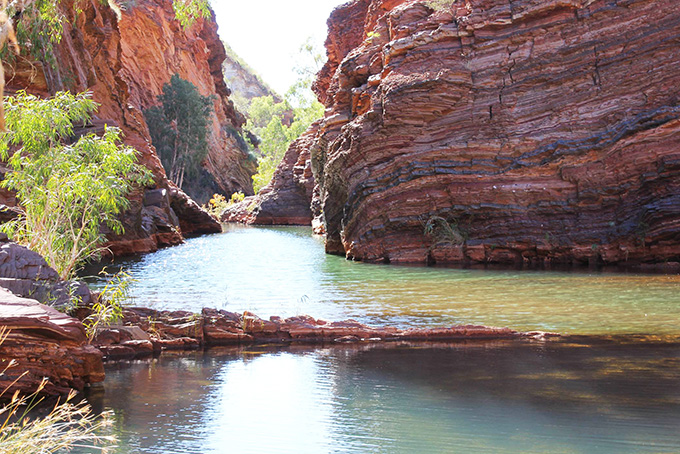 We went to Hamersley Gorge, saw the boab prison tree at Derby and stayed at Wolfe Creek Crater after visiting Halls Creek and Fitzroy Crossing.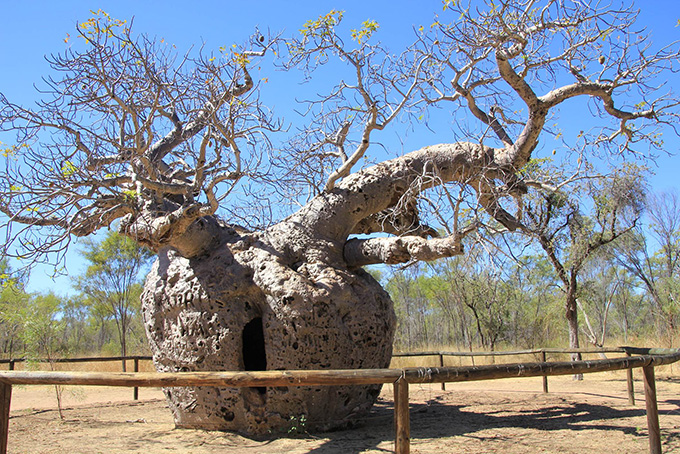 Back in the eastern states, we stayed at Hungerford on the Queensland and NSW border with only one pub that was built in the 1800s, and the Dog Fence with a huge gate that must be closed after driving through.
At Bourke, we stayed at the Kidman Caravan Park and then followed the Darling River through Louth and Tilpa to the Wilcannia Cattle Station where we camped. We continued on through Menindee and camped beside the Darling at Pooncarie. Our next stop was the Mungo National Park, before finally arriving at Mildura.
We saw many wonderful places, learnt a lot of history and saw some amazing things.
Text: Peter;  Photos:  Roger